Nagelehof, Kutscherhof and Kramerhaus – Buildings at the Stafler Gut
A family owned farm, horse breeding and a lot of history
The family farm has been in the same hands for generations and it´s Andreas Stafler, brother of Irene and Angelika, how is now in charge.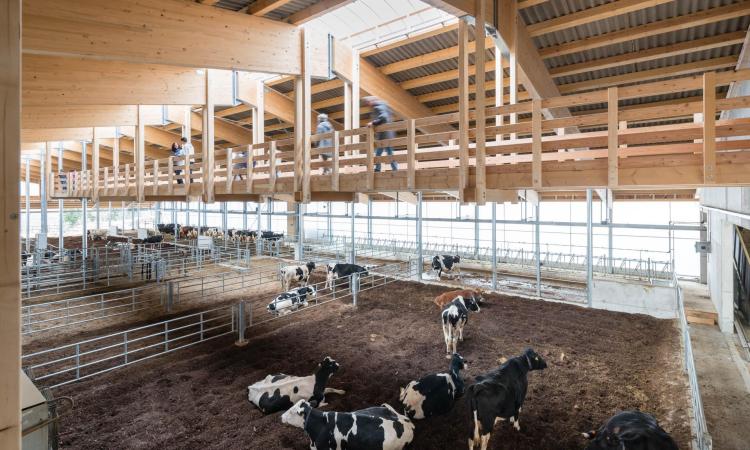 At the moment 85 lucky milkcows live a luxury life in the brand-new stables, without ever facing genetically modified fodder, but always enough space, air and light. We love to welcome visitors at the farm to show, what´s happening with all the milk the cows are producing. Maybe you would like to visit the dairy "Milchhof Sterzing", where our milk is processed into delicious yoghurts and cheese (Have a look at all the advantages the activecard is offering – you will find Milchhof Sterzing there too!) Besides, you can try and taste our products anytime in our
restaurants
or take home a little tasty souvenir from our farm shop.

In summer our cows enjoy the beauty of the luscious pastures up in the mountains, chewing on tasty herbs and producing the best milk.
Have a look at the Nagelehof farm during your stay at the Romantik Hotel Stafler and see for yourself what modern and sustainable farming can look like.