So romantic. So special. So lovely.
A spot for lovers – Stafler´s Kuschelnest.
In the park, in a snug and secluded and very private spot, you can find our cozy corner. Maybe we should call it your cozy corner.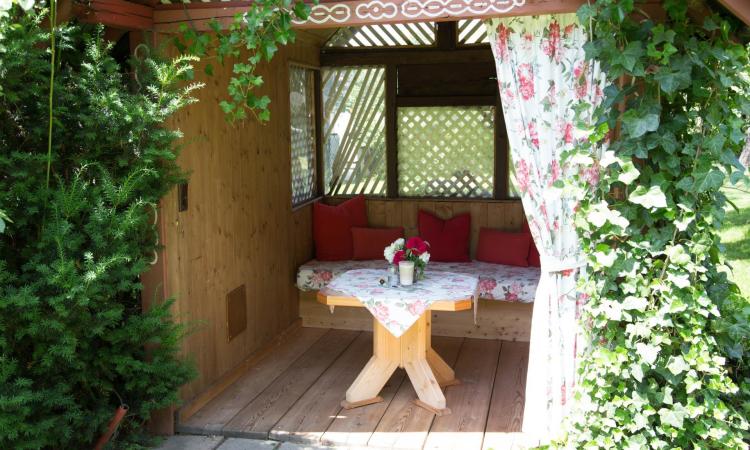 "Kuscheln" means to cuddle in English and is just what we had in mind by designing this lovely spot at the Romantik Hotel.
So, if you are looking for a place to celebrate your significant other´s birthday or to pop the question of questions, you may have found the right one. This romantic arbor is lavishly decorated, furnished with a cozy couch to enjoy some together-time from late spring to early autumn.
Indulge yourself with the best our award-winning cuisine has to offer, perfectly tailored to your wishes. A fabulous picnic, some tempting chocolate fondue or maybe an exquisite choice of finger food? Your wishes are our command!
Give us a call or send an email. So this special occasion may be celebrated duly. At the Staflers Kuschelnest.