Romantica Spa: sanus per aquam
An oasis of well-being in expert hands
Skilled hands, enough time and a warm welcome: that is what our wellness experts Tanja and Lisa will offer you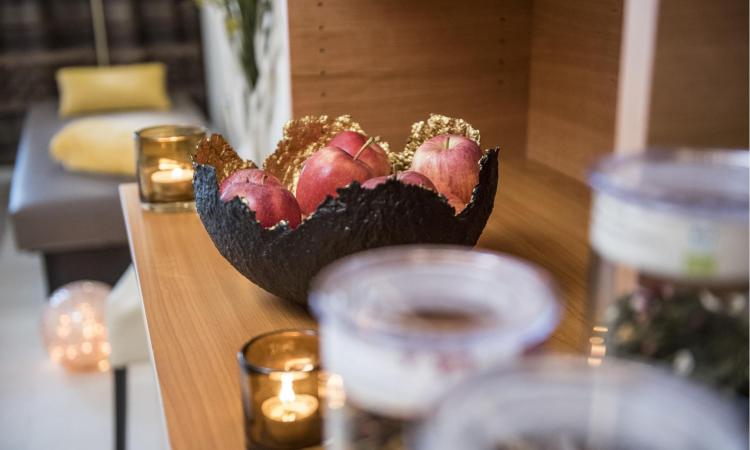 Wellness expert Tanja run through a profound education for four years and completed many complementary trainings regarding treatments to the back and fascias: fascias massages, massages of the connective tissue, gentle spinal column therapy after Dorn, Haci-Cupping, R.E.S.E.T. jawbone treatment or pain therapy of Liebscher and Bracht.
We gladly arrange for your perfectly tailored package of treatments and massages.
Tanja is assisted by expert Lisa, with whom you can relax yourself during a calming massage. It will simply work wonders on you!
What´s more? Peelings, mud packs, baths, beauty treatments – world class indulgence! Because: "Tanja´s massages are simply the best!", as our guest put it. See for yourself!