The Stafler philosophy: It´s all about family.
These two ladies are in charge: meet Angelika and Irene Stafler
Your charming hosts, Angelika and Irene, found their passion in providing their guests with everything a wonderful vacation needs: a beautiful hotel, rich in tradition and history, an awesome setting and warm, experienced service. "We don't want our guest to be satisfied – we hope to exceed their expectations.", is the maxim the two ladies and their team are striving for.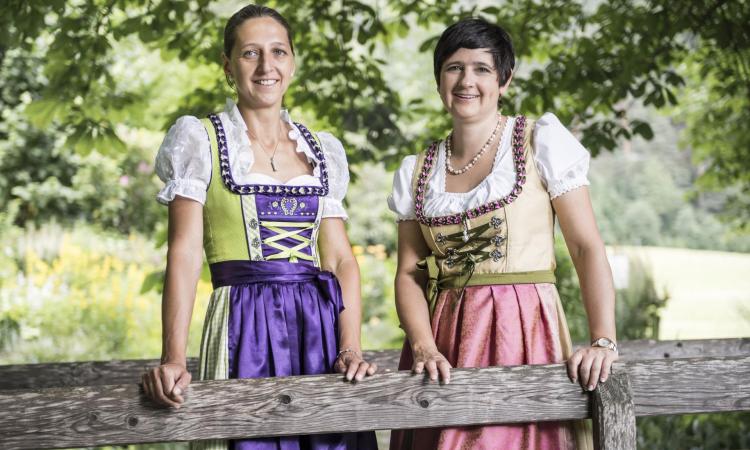 Keeping the future in view and never forgetting about the rich past, is the way
Angelika and Irene
are managing the hotel and restaurants, supported by their excellent staff and team. Guests should feel like coming home, being part of the Stafler family. So by stepping through the gates of the Stafler Gut, you will be
greeted by a warm-hearted smile and a cordial "Grüß Gott!"
Warmth. Attention to detail. Impeccable service. Wonderfully furnished rooms and suites. Excellent cuisine. Exquisite ambience. These are the ingredients to make your stay unforgettable.
The Stafler family has welcomed guests for more than 200 years in Mauls: where Johann Wolfgang von Goethe spent a night on his way south, along with too many guests to count. What made the hotel special then, makes it special today: outstanding quality, charming hosts and fantastic food. . The family feel and pride that the whole team takes in the place really shines through.
Because in the end, it´s all about the family.